MEDITATION IN THE WORKPLACE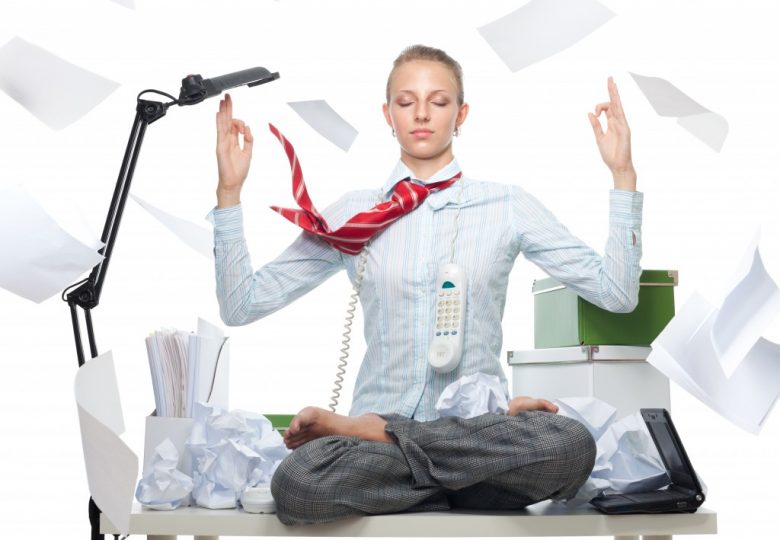 MEDITATION IN THE WORKPLACE
In order to remain competitive in today's market, successful companies need to possess a clear vision of their goals, inspiration to be innovative in their approach to supplying products and services, leadership to guide individuals towards success and teamwork to enable employees to keep up in today's global marketplace.
The practice of meditation helps to make all of this possible. Research has concluded that the two most effective business tools for twenty-first century executives are meditation and intuition. The benefits of meditation in the workplace are cumulative; they build on one another, starting with the individual and from there, positively impacting the performance of the business as a whole.
The Benefits of Meditation are Scientifically Proven
Meditation has many benefits in the workplace and in everyday life. Luckily, today we have the ability to use science in order to measure the effects of meditation on the brain and the body. Here is a short list of some of today's latest documented findings:
Improves communication

Improves memory and focus

Increases clarity and productivity

Increases brain growth

Decreases stress & anxiety

Lowers blood pressure

Reduces risk of heart attack & stroke

Reduces sensitivity to pain

Helps you sleep better

Improves relationships

Enhances Creativity

Makes you happier
As you begin to Meditate , wonderful things may happen…
Less stress = more joy!
Little things may not bother you as much. You could start to notice and experience wonderful coincidences and synchronicities in your daily life. Productivity increases as you are able to get more done. Life becomes more fulfilling and you may change your relationship to the material pleasures in life. Food even tastes better!
You are more aware of the present moment.
As you begin to practice meditation and present moment awareness, you will notice that partnerships begin to blossom. Your conversations, friendships and relationships go a little deeper. Even the people you don't like start to seem a little more likeable. Finally, you trust your 'gut instinct' more because you can actually hear it or feel it and you could even tap into your life's purpose.
Let us inspire and support your team on the path to wellbeing and success!
At the NOW, we design our business programs specifically to satisfy each company's goals and needs. We offer single 1 hour sessions or 4-8 week Customized Programs in the comfort of your own designated location or at our Studio in the heart of Gothenburg.
NEW: Ask us about our Workplace 21 Day Meditation Challenge!!